9:00AM Contemporary Worship
10:10AM Sunday School for all ages
11:00AM Traditional Worship
Stayed tuned for new sermons in 2020
Click Here for Sermon Archives
Union has a variety of activities and ministry opportunities and we invite you to check out what is coming up next. Feel free to call and find out more about involvement and inviting others to be involved.
Welcome to the website of Union United Methodist Church in Bridgeville, Delaware!
We are Building Bridges Together using our Heads, Hands and Hearts for Jesus!
Union United Methodist Church is a vibrant, Christ-centered, loving congregation in the heart of Bridgeville, Delaware.
We invite you to worship with us this Sunday morning (services at 9am & 11am) and find out what the excitement is all about! You are always welcome here.
.
Sign Up for Online Giving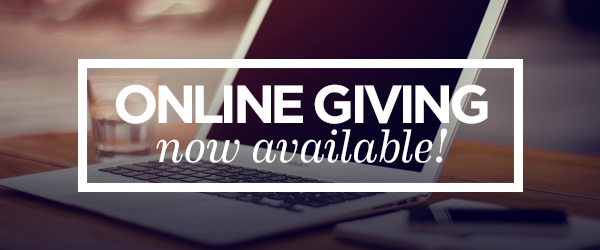 The Weekly Buzz At Union- Week Of January 12th..
Sunday, January 19th
P
astor Jim Penuel –
Sermon :
Powered by Prayer & Preaching
Sunday, January 19th from 4pm to 7pm
Open time of prayer for Bella Moore.
Bella needs us all to come together for a time of prayer for her in the sanctuary this Sunday from 4pm – 7pm. Make our voices heard and rise to the heavens that Bella & her family find strength & healing from our love & worship. It is a come and go time, please take a few moments out of your day for this child of God who needs us all.
Music Ministry…
Are you looking for a ministry for the New Year? Do you love to bring the word of God to other's by singing? Then don't wait another moment speak Robbin Twilley our new Chancel Choir Director, we always welcome new voices.
**Also, we are looking for musical talent to provide special music in the month of January for the 11am service. If you are a music student, or have musical gifts from God come share with us. Contact the church office for more information.
Impactful Service Workshop- Saturday, Jan. 18th at Mt. Olivet UMC in Seaford from 8:30 to 12:30. Registration opens at 8am, there is no charge to attend. Led by Dr. Phil Maynard this work shop is to help understand what constitutes service in ministry, how to help members discover where they can service and make a difference, and how to discern the real needs and opportunities within your local community.
Small Group Study With Pastor Jim– "Fifty Days of Prayer to Invite the Holy Spirit". The focus of this study is the book of Acts 29 by Dr. Terry Teykl at 10am (1:30 on 1/29) & 7pm on Wednesdays from Jan. 15th to March 11th. **more information available in the narthex or the church office. ** Revised start date please note**
Union Bowling– 13 weeks of bowling on Thursday evenings at 6:45 beginning 1-16-2020. Cost is $15 per week. Contact the Church office or Jeff LaChance for additional information.
Union Squared Volleyball- Tuesday, Jan. 14th –6:30 & 7:30 @ Atlanta Road Alliance Church in Seaford. (22625 Atlanta Road) . A great fellowship come & join in the fun.
Outreach Committee Meeting– 7pm January 16th.
God's Fire Youth Group– regular meetings will resume on Sunday 1-19-2020
Calling ALL Union Church Men…. . The plan is to have a meeting each month on the 2nd Saturday @ 7:30 of each month at Stargate. This is a great opportunity to fellowship. If any further questions please contact our church office.
Church Directory- Did you know we offer a digital church directory? Available on your phone or your computer. We still need a few of you to submit your photo's to us to complete. This is such a handy tool for our congregation for home addresses, email's, phone #'s, and birthday information just to name a few things. Please contact us for me information. We can also provide you with a printed copy if you would prefer.
Camp Pecometh Scholarships- Applications are now available for the 2020 summer camp season. Don't wait contact Jenny Keim if you are interested in applying.
Meet Our Pastor- Jim Penuel
Hello, I am Pastor Jim Penuel. I was born and raised on Maryland's Eastern shore and have loved the Delmarva Peninsula my entire life. Bridgeville is such a wonderful community and I am blessed to serve as Pastor here at Union. I have faithfully served my God and the United Methodist Church for 12 years of full-time ministry, not including my seminary and internship experiences. I was commissioned as provisional candidate for elder's in 2012 and Ordained in 2015. My Greatest passions in ministry include: building relationships within a community, making whatever church I service a true "community partner" that becomes an integral part of the lifeblood of the community, building connections and partnerships with other local churches, ministering to youth and young families, and creating discipleship programs. I also enjoy teaching bible studies, using technology in ministry, ministering to senior adults, worship, preaching, and music ministry.
Just a few of my favorite hobbies include playing guitar, and bass, tinkering with technology, & going to the beach and fishing (my wife is much better at fishing than I), and playing with my four and two year old daughters. I am happily married to the love of my life and my partner in ministry Amber since September 2013. We have two children Lily who is 4, and Lydia who is 2.