9:00AM Contemporary Worship
10:10AM Sunday School for all ages
11:00AM Traditional Worship
_How we are adapting to meet the
COVID-19 "Corona virus" challenges_
Click Here for Sermon Archives
Therefore I tell you, whatever you ask for in prayer, believe that you have received it, and it will be yours.
Anonymous, May 27, 2020 - 4:40 pm
Kathy Tull, February 23, 2020 - 3:14 pm
Prayers for Pastor Jim & his family through the transition ahead & also for Pastor Brad & his family. May they find strength in both congregations to make it easier on them all.
Union has a variety of activities and ministry opportunities and we invite you to check out what is coming up next. Feel free to call and find out more about involvement and inviting others to be involved.
Welcome to the website of Union United Methodist Church in Bridgeville, Delaware!
We are Building Bridges Together using our Heads, Hands and Hearts for Jesus!
Union United Methodist Church is a vibrant, Christ-centered, loving congregation in the heart of Bridgeville, Delaware.
We invite you to worship with us this Sunday morning (services at 9am & 11am) and find out what the excitement is all about! You are always welcome here.
.
Sign Up for Online Giving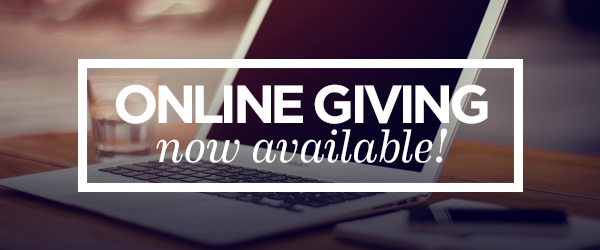 Our Weekly Sermons will all be posted on Facebook live on Sunday's (beginning March 22,2020) due to current health regulations. Please join us on facebook as we will do our best to keep you informed of all immediate future church events. Live sermons begin at 10 a.m.
Pastor Jim Penuel –
Sermon :
Sunday- May 31,2020 "Pentecost Sunday is the sermon. How is the Holy Spirit moving in a powerful way in our lives? Join us at 10am. to find out more.
UPCOMING EVENTS:
Pandemic Update- Church Services
We hope to have an update by Wednesday, June 3rd as to when we will be able to resume church services at Union. Our council is working hard to make sure they make a safe decision for congregation.
Wednesday Bible Study with Pastor Jim beginning March 25th @ 7pm. Pastor will continue to do these each Wednesday using the Live Stream thru Facebook Live. The study material will be "You'll Get Through This" by author Max Lucado. This is an excellent book to pick up anytime through Amazon.
Methodist Men-
no current Men's breakfast scheduled at this time do to current State mandates. Stay tuned as we will keep you posted of next Saturday fellowship meeting.
Exercise Class- Monday, Wednesday, & Friday's at 11am

. All cancelled at this time due to State Health Regulations .
Music Ministry…
Do you love to bring the word of God to other's by singing? Then don't wait another moment speak Robbin Twilley our new Chancel Choir Director, we always welcome new voices.
**Also, we are looking for musical talent to provide special music in the month of January for the 11am service. If you are a music student, or have musical gifts from God come share with us. Contact the church office for more information.
****We are also looking for a Bell Ringer. The Jubilee Bell Ringers has an immediate opening for an adult male to join this special ministry. Practices are on Wednesday evenings at 7pm**** Please contact the church office (Cindy Heflin) if interested
Union United Methodist Summer Day Camp- Begins June 22, 2020. Applications can now be found & printed off from our home page. Please don't wait to fill them out and get them turned in. Save the date & tell the kids the fun is coming soon. Spaces filling quickly Register TODAY..
God's Fire Youth Group– regular meetings are at 6pm on Sunday's. Meeting's are all cancelled at this time due to State Health Regulations ** All God's Fire Meetings cancelled at this time due to state mandates. **
Community Food Pantry- Donations of any variety or types of boxed cereals and/or instant cereals are needed to keep the Food Pantry stocked. Donations may be dropped off to the church office or directly to the pantry during hours of hours of operation. (Monday,Wednesday, & Friday from 10am to 1pm)
Calling ALL Union Church Men…. . The plan is to have a meeting each month on the 2nd Saturday @ 7:30 of each month at Pizza King – Seaford, DE location. This is a great opportunity to fellowship. If any further questions please contact our church office. Events are temporarily on hold due to State Health Regulations.
Church Directory- Did you know we offer a digital church directory? Available on your phone or your computer. We still need a few of you to submit your photo's to us to complete. This is such a handy tool for our congregation for home addresses, email's, phone #'s, and birthday information just to name a few things. Please contact us for me information. We can also provide you with a printed copy if you would prefer.
Camp Pecometh Scholarships- Applications are now available for the 2020 summer camp season. Don't wait contact Jenny Keim if you are interested in applying.
Operation Christmas Shoebox- Items to begin being collected in March. Please be a part of this truly magical ministry & help us collect items each month to fill the shoebox's. Contact Janet or Tiffany Snyder for any questions regarding this outreach.
March- combs, hair accessories, toothbrush covers
April- yoyo's, pick-up sticks, jaxs, small puzzles, small tic tac toe games
May- crayons, colored pencils, small notepads/coloring books
June- washcloths, bars of soap, rectangular plastic holders for bar soap
**more items to be listed later**
Spring Indoor Yard Sale- Sunday June 6th from 7am to 11am at the Church Mouse & Fellowship Hall.
Gently used/and or new items are being collected now for the yard sale to benefit a variety of ministries here at Union. Call the church office for drop off instructions.
For Union Softball Team information please contact Tiffany Snyder. Of course this is all depending on state mandates and when they may be lifted. You can reach Tiffany at godsfireyouth@gmail.com if you are interested in joining up.
Summer Camp Help- Please reach out to our church office at 302-337-7409 if you are interested in helping out with Bible lessons, Science teachings, Crafts, Gardening, or Reading. We could use help in all of these areas to make this year's camp a huge success.
Meet Our Pastor- Jim Penuel
Hello, I am Pastor Jim Penuel. I was born and raised on Maryland's Eastern shore and have loved the Delmarva Peninsula my entire life. Bridgeville is such a wonderful community and I am blessed to serve as Pastor here at Union. I have faithfully served my God and the United Methodist Church for 12 years of full-time ministry, not including my seminary and internship experiences. I was commissioned as provisional candidate for elder's in 2012 and Ordained in 2015. My Greatest passions in ministry include: building relationships within a community, making whatever church I service a true "community partner" that becomes an integral part of the lifeblood of the community, building connections and partnerships with other local churches, ministering to youth and young families, and creating discipleship programs. I also enjoy teaching bible studies, using technology in ministry, ministering to senior adults, worship, preaching, and music ministry.
Just a few of my favorite hobbies include playing guitar, and bass, tinkering with technology, & going to the beach and fishing (my wife is much better at fishing than I), and playing with my four and two year old daughters. I am happily married to the love of my life and my partner in ministry Amber since September 2013. We have two children Lily who is 4, and Lydia who is 2.